Slugblaster Turbo X
An ultra-light demo of Slugblaster, that tabletop rpg about teenagers kickflipping over giant bugs.
This demo is designed to give a two-hour vibe blast, while still being compatible with the full game. Run it at a convention, play it on nights your cleric can't show, or use it to ease into a full-length Slugblaster campaign.
Download includes:
Player Sheet. Premise, rules, 10-second character generation. Chill kid with a robot companion? Loose cannon with a grav cannon? Thirty combinations, bud.
GM Sheet. Tips, chases, and a menu of fun outcomes the players can purchase during the epilogue.
Run Sheet. A pre-written scenario to run or reskin.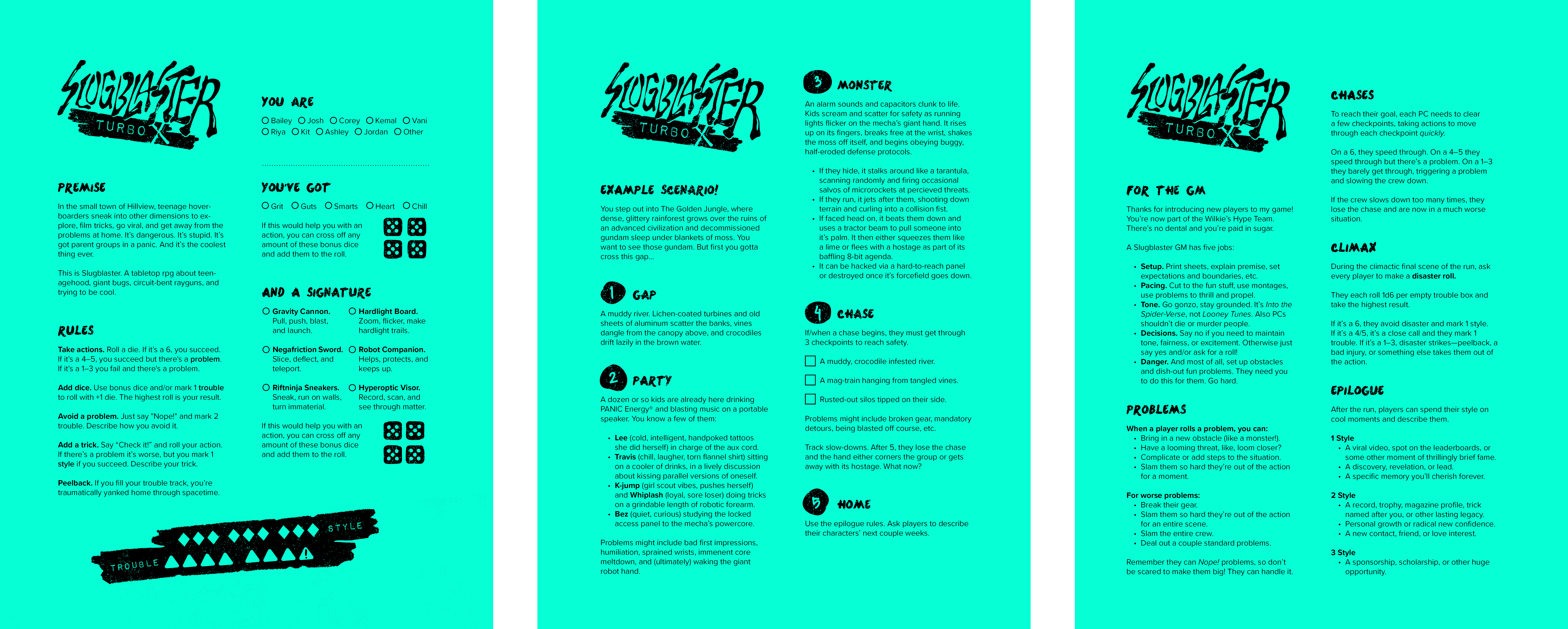 Download
Click download now to get access to the following files:
Slugblaster Turbo X 1.0.zip
1 MB